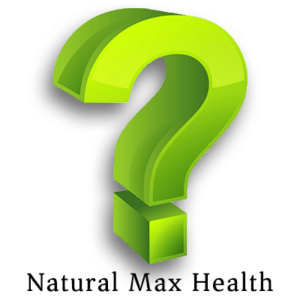 Click on Faqs Below to See Answers
c

Expand All
C

Collapse All
According to studies, it is best to take herbs blends either before or with meals. However, since food and beverage should not be combined, I recommend taking capsules at least 1-2 hours after a meal. The best time would be at night before bed to allow the herbs to work while you rest. 
Acidic foods such as, meats, dairy, eggs, processed foods, all wheat products, all corn products, fried foods, and sugar breakdown the mucus membrane by causing it to secrete excess mucus. For optimal results it is best to reduce these foods as much as possible to provide a clean environment for the herbs to work. A diet that is rich in whole foods such as fresh fruits and vegetables are ideal while detoxing and cleansing your system. Healing properties are more effective when the herbs don't have to labor through excess waste material, mucous, or junk food accumulation.
Most forms of herbal mixture should be taken no more than 6 days in a row with a rest on the seventh day. Then resume the following day, allowing the body time to do its own works. 
Capsules – According to studies and my personal experiences, herbal combinations in capsule form work best when the dosage decreases over a week's time. For example, one would take 6 capsules the first day, 5 the second day, 4 the third day, 3 the fourth day, and 2 the fifth day, and for the remainder of the week remembering to rest on the seventh day. On the eighth day continue taking 2-3 capsules daily always remembering to rest on the seventh day. Please, remember to take capsules with warm drink.
Tinctures – For the first week, 10-15 drops can be held under the tongue 3 or 4 times daily with a rest on the seventh day. After continuing the eighth day, the dosage can be reduced to 10-15 drops 1 or 2 times per day, remembering to rest on every seventh day.  
While progress and improvement can be felt in as little as 3-6 days. Herbs appear to take a lot longer than chemical drugs as they are working to reverse the cause of problem vs treat the symptoms. Chronic and long-standing degeneration condition will take longer, a good rule of thumb is one month of healing for every year of problem.
Herbs are a natural healing system. They work with the body in its fight against sickness by promoting the elimination of waste matter and toxins from the system by simple natural means. They support the body by cleansing, lubricating, and toning the cells and tissues. They address mineral deficiencies due to poor diets.
It is best to choose the elements that will address your worst problem first. Otherwise, it is best to start with a colon cleanse that will also flush out your kidney and livers while simultaneously restoring nutrients to your body, combined with a candida cleanse as it has been estimated that 95% of all illnesses are linked to constipation and colon toxicity. it is also recommended to add oral detox (oil pulling) to your daily routine. 
As the body begin to eliminate toxic waste some individuals very often appear to get worse before they get better. This is commonly known as the "Law of Cure". Some discomfort and weakness can be felt as poisons and toxins are released into the bloodstream to be flushed away.
Yes. Our mucus membrane is continuously being overworked and broken down due to exposure of many toxins such as secondhand smoke inhalation, fumes, acidic foods, alcohol, recreational drug abuse, heavy metal poisoning and chemicals and pollutants in food. Additionally, most of us carry around 10-20 lbs. of accumulated waste and toxins in our bodies. So, certainly everyone over the age of 16 can most definitely benefit from an herbal detox or cleansing therapy.
Herbs have been used for healing for thousands of years. They are a safe, readily available, and gentler way of healing. According to the late Dr. Linda Page, these natural remedies often work far better than current medical prescriptions without the harmful side effects, and they are neither addictive nor habit-forming.
Herbs are concentrated whole essential foods with the ability to address both symptoms and causes of problems within the body. As nourishment, herbs can offer the body nutrients it does not always receive because of poor diet or environmental deficiencies in the soil and air. As medicine, herbs are essentially body-balancers that help it heal and regulate itself.